Interested in Booking an Appointment?
Couples Therapy & Marriage Counseling In San Diego With Jordan Zipkin, Licensed Marriage Counselor.
Couples Therapy & Marriage Counseling
in San Diego, CA
Using the Gottman method with Couples Therapist, Jordan Zipkin, LMFT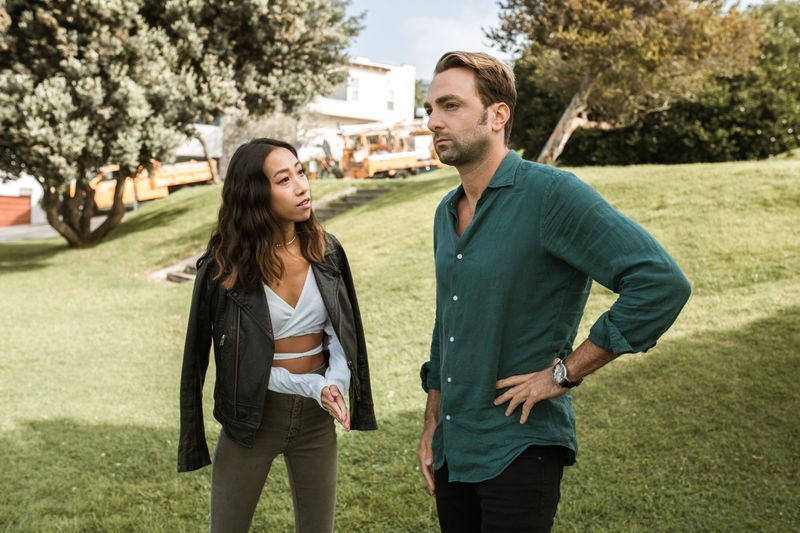 Is Couples Therapy & Marriage Counseling Right For You and Your Partner?
Do you believe your relationship simply is not what it used to be or not nearly as rewarding as you wish?

Looking for that spark of connection in your relationship again?
Various obstacles can lead even the happiest and most promising relationship astray. Some of the most common examples are communication problems, as well as:
daily life stressors
hectic work schedules
infidelity
profound changes fostered through parenthood.
Perhaps you believe the way you and your partner feel about each other has drastically changed over time. You might have no idea why. On the other hand, you might have some possible explanations for what seems to be an increased divide in your connection, appreciation, and love for one another.
Couples therapy and marriage counseling can help you and your partner figure out what caused you both to drift apart. From there, a marriage counselor can be instrumental in assisting you both in agreeing on the best ways to bring you back together. Allowing you to become that amazing couple again.
Couples Therapy Can Help You Understand & Resolve Problems
Maybe you find the problems tend to be in your continual fighting. You notice that even the smallest, seemingly insignificant things can lead to an eruption of chaos in the way you both talk with each other. In these instances, you might find yourself and/or your partner saying things you simply do not mean about one another. Then feeling guilty later for making these regrettable remarks.
At Stress Solutions, couples therapy and marriage counseling can help you get a better idea of how these conflicts begin. Thus allowing you to become more aware and cautious around these "hot, triggering" topics. From there, couples therapy can provide you with a wide variety of critical, healthy tools so you and your partner can engage in effective communication and conflict management.
Regardless of where the pain originated in your relationship, couples therapy can help you do what is often so hard to do on your own: understand and resolve your problems, thereby establishing or reclaiming the mutually rewarding and healthy relationship you and your partner deserve.
You Deserve to Have a Happy, Healthy, and Rewarding Intimate Relationship, Where You Both Feel that Relationship Connection.
At Stress Solutions, we utilize the Gottman Method Couples Therapy in our work with clients in California, Oregon and Florida.  
This form of therapy, established by a team of renowned married psychologists, Drs. John and Julie Gottman, is considered by many experts in the field to be the most effective in helping relationships flourish. The reason is that their work has spanned several decades of studying the traits and interactions of thousands of couples. As a result, they learned a tremendous amount of crucial information about what made relationships work, while others fail.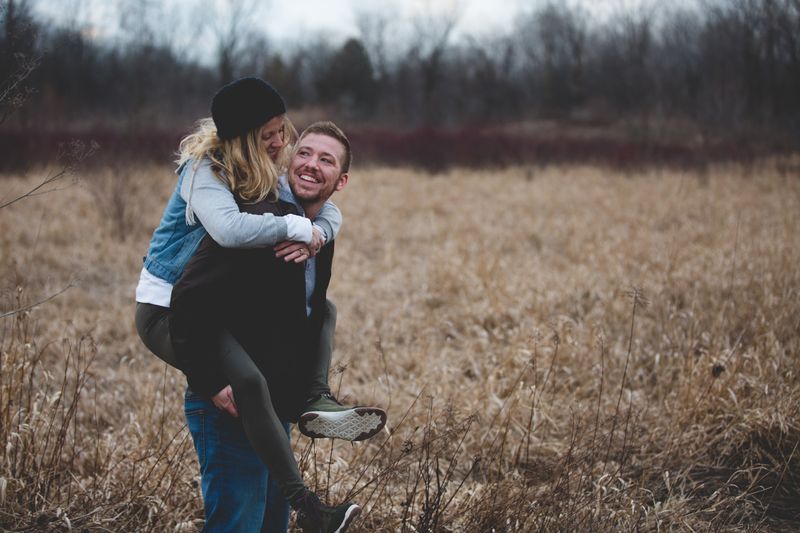 Rediscover That Great Relationship! Get Top Marriage Counseling or Couples Therapy!
Notice and Properly Respond to Each Other's Needs
It is crucial that both you and your partner notice when you are each trying to get each other's attention, discuss something, joke, or have fun. There are all sorts of barriers to this that commonly occur in relationships. Including a partner not realizing that an attempt for connection has been made.
As a San Diego couples therapist, I can help you and your partner notice where there are these missed attempts to connect and what makes them occur. In addition to helping you develop the necessary skills to protect from them.
Additionally, once you notice these attempts at connection, it is critical you respond to them in the right way. Stress Solutions can assist you here by helping you build your ability to really hear what your partner is saying and/or asking of you. From there a marriage counselor can support you in doing your best to provide him/her with that.
Strengthen Friendship in Couples Therapy
When you and your partner really know and understand each other, it supports the foundation of friendship that underlies your relationship. When you have a strong friendship with your romantic partner, you are more likely to have a satisfying and long-lasting relationship. We will help you learn how much you really know about each other's worlds. This includes hopes, dreams, likes, and dislikes. If either or both of you have gaps here, our marriage counselor will help you both fill them in. Therefore strengthening that profound friendship and the likelihood of your maintaining a healthy and long-lasting bond.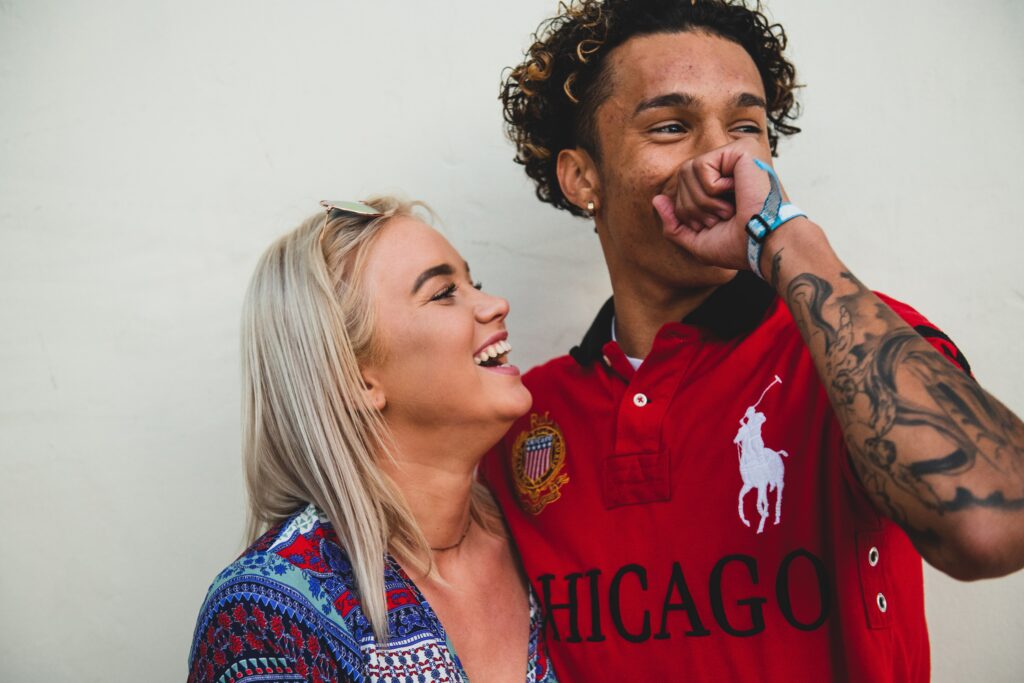 Improve Fondness and Respect in Marriage Counseling
A healthy relationship is one where both partners feel mutual fondness and respect for one another. Dr. John and Julie Gottman refer to this as a "culture of appreciation." We will take a close look at how much fondness and respect you both have towards one another. If this area is lacking in your relationship, we will work to improve it. We do this by helping you both in becoming better at noticing when you are doing something right. As well as sharing your appreciation and gratitude for it towards each other.
As a couples therapist, I will also help you just by better realizing and consistently highlighting the things about each other you do like and respect. Which can really bring you both back to a place of strong connection and love.
Improving Conflict Management With Couples Therapy
Not all conflict is avoidable, but we can help you talk about things in much healthier ways. This will make it much more likely to feel better throughout conflict discussions, happier with one another before, during, and after them, and to often come to more resolutions than ever before. Part of how we help you do this is by helping you both to bring up sources of difficulty in a gentler and kinder way. Therefore making it much more likely that you both hear one another's concerns and requests.
Another way in which we will help you talk about tough topics is by using specific and healthy strategies for communicating your feelings and needs. The last way we will help you here is by watching your communication closely for any signs of really negative forms of communication, and, if and when those come up, quickly help redirect you to talk to each other in much more appropriate and loving ways.
Couples Therapy Will Help Significantly Reducing the Appearance of the "Four Horseman of the Apocalypse"
Drs. John and Julie Gottman's research discovered that when any of the following four behaviors continually appear in a relationship, it is very predictive of significant problems for the relationship.
Criticism, Contempt, Defensiveness, & Stonewalling
Criticism: Blaming relationship problems on character flaws in your partner.
Contempt: Blending criticism of your partner with feelings of superiority and disgust towards your partner.
Defensiveness: Denying any role in the problem to protect against your partner's criticism and/or contempt.
Stonewalling: Shutting down and avoiding engagement with your partner because the conversation/argument with them became too emotionally intense.
If I find, as a couples therapist, that any of these exist in your interactions with one another, we will quickly work together to bring them to light. From there, we will provide you with healthier ways to interact with each other so you can better enjoy each other's company and have productive interactions much more often.
Do You Have Questions Or Concerns About Couples Therapy & Marriage Counseling?
How long until we get better with couples therapy?
Every couple I see at Stress Solutions has different strengths, areas of desired growth, overall goals, and motivation for improvement. These factors help us determine the appropriate length of time for us to help you get back on your feet. 
What if my partner and I are too busy for marriage counseling and couples therapy?
I know how hard it is for two people in a relationship to be available at the same hour each week to meet with a marriage counselor in San Diego. I also recognize that couples therapy can become that much more challenging when you both are busy with work, your kids, and your overall myriad of responsibilities. To accommodate this, I present my clients with a flexible schedule that includes times from Mondays to Sundays 9 am-9 pm.
What should I know about picking a couples therapist?
Many people don't realize that working with couples together in marriage counseling or couples therapy requires a highly accomplished skill set that many therapists don't enjoy or aren't trained for. When selecting the best marriage counselor for your relationship, you'll want to be sure that they have the experience, training, and ability to support both partners without the appearance of taking sides. Couples therapy is an art, and while working with someone who has the training and experience may cost more than other therapists, isn't your relationship worth the investment?
Transform Your Relationship With Marriage Counseling & Couples Therapy in San Deigo, CA
Whether or not your relationship's struggles and possible solutions are discussed above, please know that Stress Solutions can help. Now is as good a time as any to let a San Diego couples therapist help you reclaim or gain happiness, intimacy, crucial skills, friendship, and desired bonding in your committed relationship. In order to get started follow these simple steps.
Contact us at 619-881-0593 for a free consultation with a marriage counselor.
 Schedule your first couples therapy appointment at Stress Solutions.
Start building up and prioritizing your relationship.
Other Therapy Services We Offer in San Diego
Free 15-Minute Consultation!
It can be understandably difficult to take the steps to get the life you deserve. We want you to know it is possible to attain this calmer, happier, and more fulfilled life. We would love to talk with you about us working together.
Offering Online Therapy In California, Oregon, And Florida