It can feel so overwhelming — even impossible — to have that loving, intimate, and rewarding relationship.  Perhaps when you take an honest look at your relationship, you sadly find that so much has been going wrong for too long.  You know there were good times and understandably, you want them back. However, you just don't know how to make it happen, where to begin, or if it's even possible.  You might be pleasantly surprised to learn the answers to these questions.
2 Things Emphasized in Couples Therapy That You Can Do To Support Your Relationship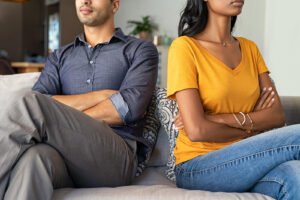 Dr. John and Julie Gottman, creators of the world-renowned couples therapy method, the Gottman Method, explain that:
"couples who do specific and consistent small, thoughtful things often and repair conflict when it arises, will create a path toward a more intimate, trusting, and satisfying relationship."
In this blog, we'll look at 2 of these small and thoughtful efforts.
Quality Goodbyes
In the morning, just before you and your partner leave to go about your own days, you want to incorporate a small, deliberate, thoughtful, positive, and powerful connection with each other.  Sometimes it can be hard to prioritize this at that time of the day. But to do so devote 2 minutes at least 5 days a week to each other. Take this time to share with one another at least 1 interesting thing that will happen in each other's lives on that day.  Then, before you say goodbye, do so with a kiss that lasts at least 6 seconds. There is considerable evidence that tells us that when we engage in these specific efforts in the consistent manner described above we are much more likely to feel important, desired, loved, and connected with our partner.
Date Nights and Improved Understanding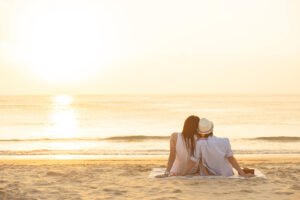 It's critical to create regular opportunities for you and your partner to relax together. As well as to better learn about each other's worlds.  One great way to accomplish this is by committing to a specific day and time each week when you can have a date night.  Make sure that these date nights are at least 2 hours long.  When you have these date nights, prioritize mutual peace and connection.  You can help to accomplish this by devoting a portion of these date nights to asking one another open-ended questions. Such as "If you could change anything about the world, what would it be?". Or "How do you picture spending your retirement?"
At Stress Solutions, we have found that once you and your loved one practice these small things often every week, you'll see how swiftly positive emotions and experiences envelop your relationship.  You'll be well on your way you establishing or recreating that rewarding, close, and intimate relationship you and your partner both want and deserve.
Take Steps Towards Having A Close & Satisfying Relationship In Couples Therapy in San Diego, CA
If you need support and guidance to help you and your partner transform into that caring, loving, and close couple that you want to be Stress Solutions can help. As a San Diego couples therapist, Jordan will help you gain happiness, intimacy, and friendship within your relationship. In order to start marriage counseling or couples therapy follow these simple steps:
Come in with your partner for your first couples therapy appointment
Start to establish a close and satisfying relationship
Other Therapy Services Offered At Stress Solutions In San Diego, California, Oregon, & Florida
You can receive more than couples therapy or marriage counseling at Stress Solutions in San Diego. You can also receive individual therapy for a variety of reasons. Such as anxiety, stress management, and trauma recovery. As well as therapy for men and addiction recovery. These counseling services are available through online therapy in California, Oregon, and Florida.
About The Author
Jordan Zipkin is a Couples Therapist in San Diego, CA. He completed his Master's in Clinical Psychology at Argosy University and is a member of the Los Angles Chapter of the California Association of Marriage and Family Therapists since 2017. He is dedicated to helping couples eliminate the struggles within their relationships. So that they can start to have the close and intimate relationship that they want and deserve. Read more blogs from Jordan about how to build a stronger relationship here.