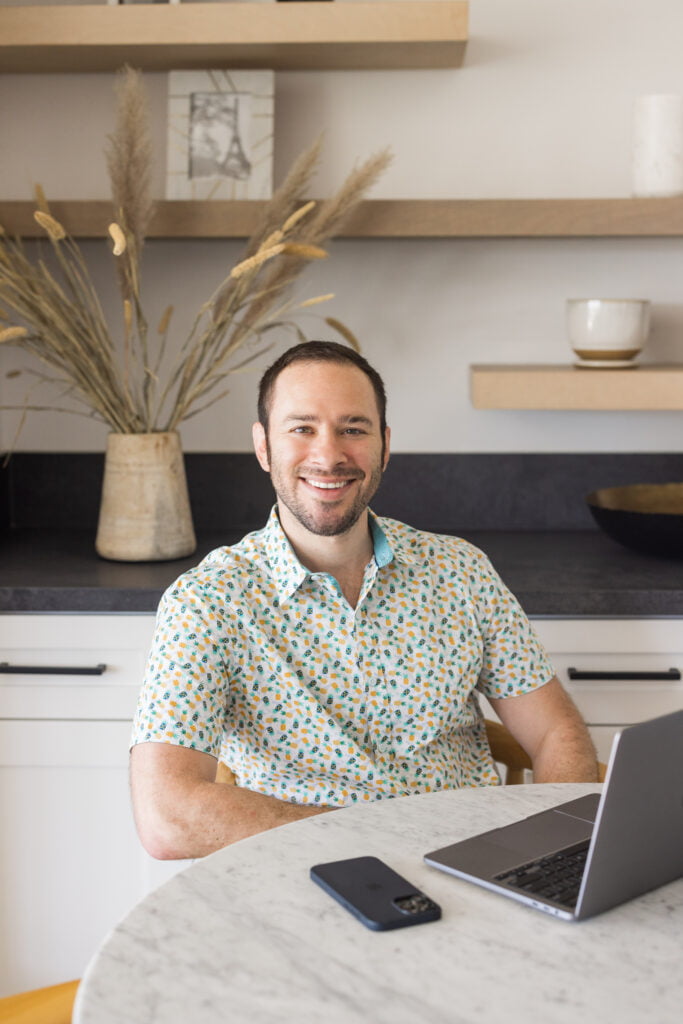 Jordan Zipkin helps adults understand and eliminate anxiety, depression, and the impact of past difficult experiences, so they can live their desired and deserved peaceful, happier, and more confident lives.
Hello! My name is Jordan Zipkin and I'd like to welcome you to Stress Solutions. I am a licensed marriage and family therapist. I offer therapy to adults in San Diego, California.
It brings me incredible joy and fulfillment to help adults live a life free from suffering and attain their goals as quickly as they can.
I want you to know that you deserve to live a calm and happy life, one where you're in control of your thoughts and emotions, and you're prouder of who you are and how you interact with others as a result.
It thrills me to be able to help you better understand and control your thoughts and feelings. You don't have to be burdened by anxious and obsessive thoughts, bouts of sadness, and other difficult experiences that stand in the way of the life you so badly want.
I'm here to help you better understand yourself and how these difficulties started. We'll work together to help you be kinder and more compassionate towards yourself. We'll help you identify and practice a variety of crucial skills that'll make life so much easier.
As a child and adolescent, I endured a tremendous amount of suffering. I was continually bullied in school and I didn't find the comfort or support I needed there or at home. I somehow managed to survive this incredibly painful time. However, because I didn't adequately address the pain caused by these experiences, I developed a multitude of problems in young adulthood.
I had developed the belief that people were untrustworthy and hurtful, so I found ways to isolate myself and push others away. I also found ways to self-sabotage several jobs. I wasn't attracting the healthiest intimate relationships into my life time and time again. It reached a point where I knew I had to address it and change. I knew I was capable of and deserved so much more.
I sought my own intensive therapy and it completely transformed my life. I knew then that becoming a therapist was my passion. I had a wealth of difficult experiences, all of which I had now conquered, so I could relate to, empathize with, and help others who were also suffering.
As I went through my training to become a therapist, I quickly learned how much joy and excitement it brought me to witness my clients comprehend their experiences, emotions, and thoughts that led to, and continue to trigger, their anxiety and depression. I realized how powerful it was to see my clients learn, practice, and incorporate new and healthy skills into their lives, and eliminating their symptoms as a result.
As the owner of Stress Solutions, I utilize my excitement to bring my clients on a journey of improved self-understanding, kindness, fun, and learning so they can live lives of happiness, calmness, and improved self-esteem.
My Professional Background
I began practicing psychotherapy in 2010. I received my Bachelor's in Psychology at Ithaca College, located in Ithaca, New York. I then completed 8 Master's level courses in Sport Psychology at Ithaca College. Afterward, I moved out to California, where I completed my Master's in Clinical Psychology at Argosy University, located in Orange. I became a licensed marriage and family therapist (LMFT) in California.
I then spent nearly 4 years completing my post-graduate training. In that time, I worked in a variety of intensive outpatient and inpatient settings with adolescents and adults struggling with a range of mental health and substance abuse difficulties. Additionally, for 1 1/2 years, I served as an assistant director of mental health, where I was responsible for ensuring daily activities ran smoothly amongst our 150 staff members and 100 clients.
I became well-versed in helping individuals, as well as their family members, to better understand the causes of their anxiety, depression, substance abuse, addiction, and self-esteem problems. I developed a wealth of knowledge and clinical experience in helping these clients learn healthy skills to reduce these difficulties.
My Professional Background
Professional Member, Florida Counseling Association, 2018 – Current
National Clinical Fellow, American Association for Marriage and Family Counseling, 2017 – Current
Member of the American Psychological Association, 2012 – Current
Member of Los Angeles Chapter of California Association of Marriage and Family Therapists, 2017 – Current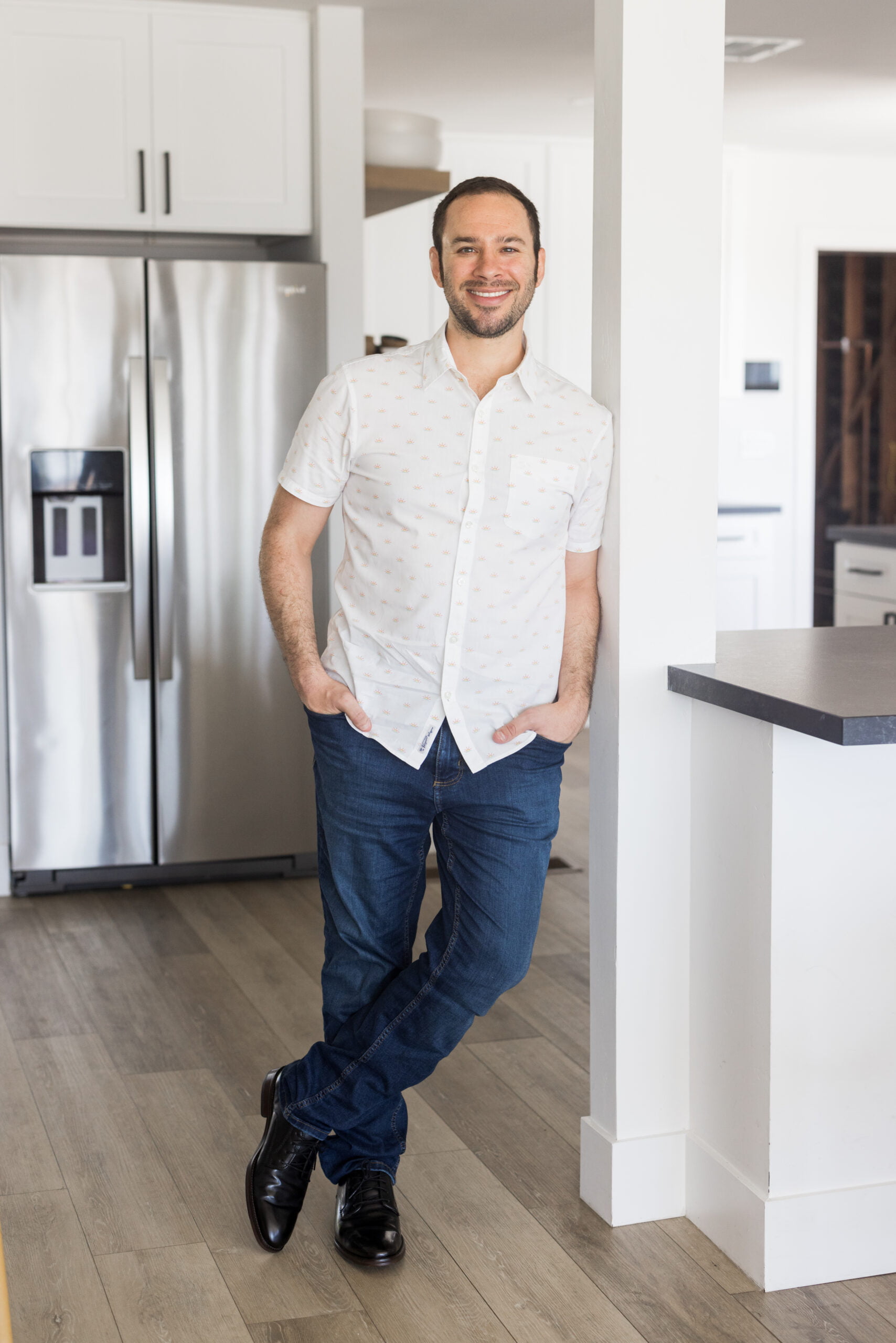 When I'm not helping individuals and couples eliminate their suffering and reclaim happiness, peace, and confidence, I'm often watching movies, or writing movie reviews.
From as far back as I can remember, I have been entranced by filmmaking, as well as film criticism. I have always been obsessed with Roger Ebert's writing, and decided long ago to both regularly watch, study, and write about movies.
I'm also incredibly passionate about holistic healthcare. I have severe scoliosis (a significant curvature of my spine), which unfortunately has given me a lot of pain, but has fortunately led to my interest in understanding the human body and ways to heal it. So, I spend a lot of time reading about health, nutrition, the body, and overall wellness. This could be my inner nerd in me, but I have to say, I really enjoy learning about it all!
Another place you might find me is in the wrestling room. I've wrestled since I was 5 years old and competed at the Division I collegiate level for several years. I was both an assistant and head coach at various high schools in California. I sometimes even step on the mat, and I would say, I still got it (sort of).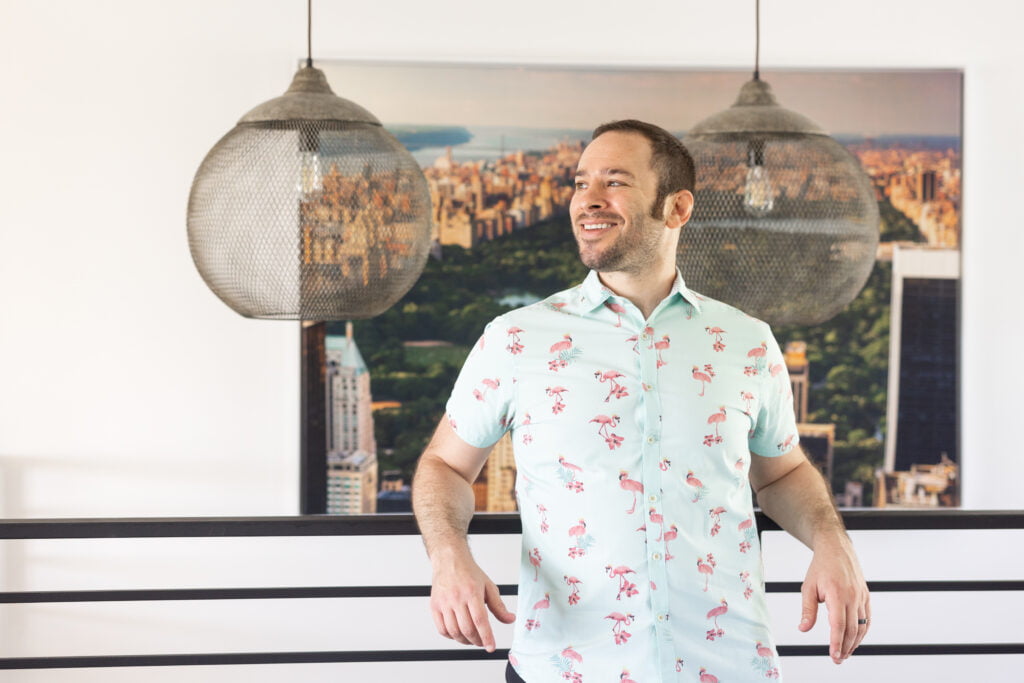 We know how challenging it is to find the right therapist, as well as someone who can work with your busy schedule. At Stress Solutions, we have focused on only utilizing the most widely respected and effective therapeutic methods, so we can help you as fast and successfully as possible.
We use a strength-based, solution-focused style so you can achieve your goals quickly. We will make sure that each week, you are getting closer and closer to living the life you deserve.
We offer morning, afternoon, and evening hours 7 days/wk, as well as secure 24/7 online booking to help you fit therapy into your busy schedule.
In working with us, you can expect to
Feel safe and comfortable sharing your story
Have us passionately and tirelessly collaborating with you to transform your life
Have us hold you accountable for crucial change behaviors each week
Be regularly encouraged to courageously head in the right direction

Call today to easily schedule your free 15-minute phone consultation at 619-881-0593.
Your Next Step To A New Start
Please call us at (619)-881-0593 to easily schedule your free 15-minute phone consultation today. We would love to start helping you create or reclaim the life you want right away.
Free 15-Minute Consultation!
It can be understandably difficult to take the steps to get the life you deserve. We want you to know it is possible to attain this calmer, happier, and more fulfilled life. We would love to talk with you about us working together.