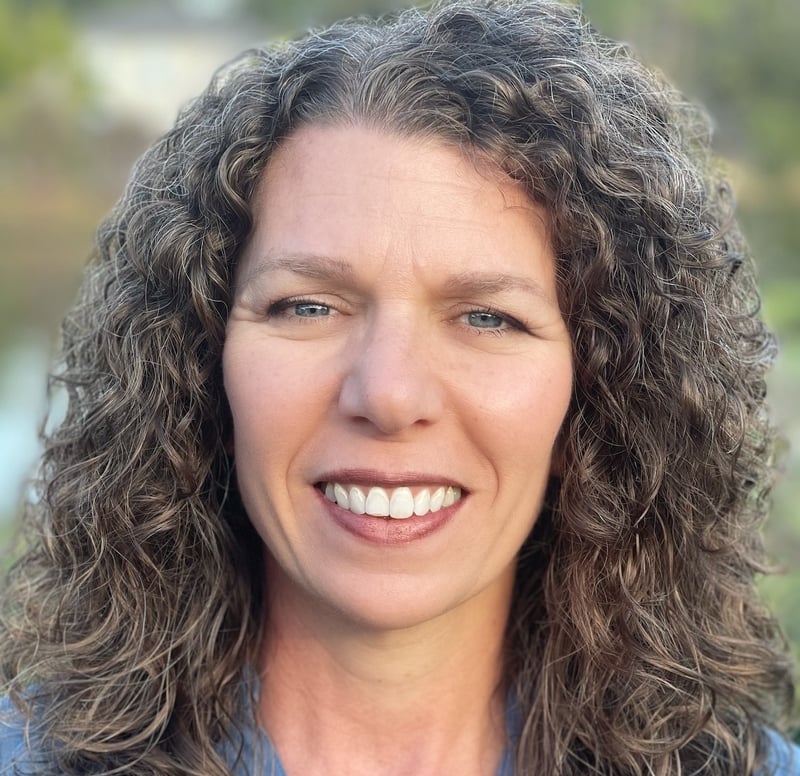 I am a Licensed Clinical Social Worker who offers therapy to adults and children in Florida and Georgia. I want to assist others in knowing and understanding their worth and purpose despite their experiences and circumstances.
Everyone has worth, in their own right, and I want to help others accept and find theirs regardless of upbringing, traumas, or bad choices and situations. Through connection and acceptance, I want to assist others by creating a safe space to explore, accept, confront, and overcome, in order to guide others to a place of self-fulfillment, peace, and happiness.
I was raised in a traditional, Catholic, Sicilian home where there was an abundance of safety, security, protection, and stability; yet, somehow I managed to grow up feeling inadequate and not good enough, unnurtured in the way I needed with a sense of much strived-for perfection. I remember yearning for something in my childhood that I could not grasp, except on the soccer field, my home away from home. As a shy, introvert I thrived on the field playing with all boys, including my brother, who is older than me. On the field, I was talented, I was a force to be reckoned with, I was confident. Yet, off the field, I was shy, uncertain, self-conscious, afraid. The confidence and strength of the soccer player did not translate to the girl trying to find her place and worth in the world. This led to a series of poor decisions in my younger years, coupled with a strong need to rebel against the standards of my home life. I questioned my worth, my place, and I felt alone. The battles I grew up with within myself created an empathic listener, a person who can connect and understand. At just 15 years old, I knew I wanted to "help people" by being that place that someone can come to for love and acceptance.
I began my career journey in 1989, seeking a Batchelor's in Psychology. Two years in, I switched to a Mental Health and Human Services major as this path was more in line with what I felt my calling was. I received my Batchelor of Science in Mental Health and Human Services in 1993 from the Franciscan University of Steubenville. I immediately began the pursuit of a Master in Social Work degree, which I received in 1996 from Florida International University, giving birth to my first two children in the process. I worked as a social worker in a psychiatric hospital for several years. I turned my focus for a period of time to homeschooling and coaching my 3 children and teaching homeschoolers in a private tutoring center, where I taught Psychology, amongst other topics. I returned to my passion and started working for a non-profit agency as a clinical counselor, completing family and individual therapy, with a focus on Cognitive Behavioral Therapy and Nurturing Parenting and became a Licensed Clinical Social Worker in Florida. Additionally, I have supervised and directed a clinical staff of 9 in a Family Preservation Intervention Program with 100 clients under their care. I have also served as a supervisor and Interim Director in an Outpatient Behavioral Health Program with a clinical staff of 12 and 300 clients in their care. Throughout these years I became skilled at helping individuals to understand the triggers to their feelings of discomfort and develop skills to manage symptoms of depression, anxiety, and grow in understanding of trauma responses. I have also helped families come together and grow in understanding, communication, and conflict resolution.
When not helping others, I seek my balance and peace outdoors. I love being out in nature, whether walking barefoot in the sand listening to the sound of the ocean waves or hiking in the mountains listening to the rustle of leaves in the wind, sometimes barefoot as well. I am a firm believer in the mind body connection and have practiced yoga, mindfulness, and meditation to achieve my own sense of awareness and happiness. Healthy eating and daily exercise are extremely important to me to keep the body functioning optimally as well. After conquering multiple fears or perhaps they were conquered in the midst of, I have come to enjoy adventures such as skiing, tubing (water and snow), ziplining, and white water rafting. Feel the fear and do it anyway is my latest growth journey.
Please call us at (619)-881-0593 to easily schedule your free 15-minute phone consultation today. We would love to start helping you create or reclaim the life you want right away.